Iíve been writing and playing music almost all my life.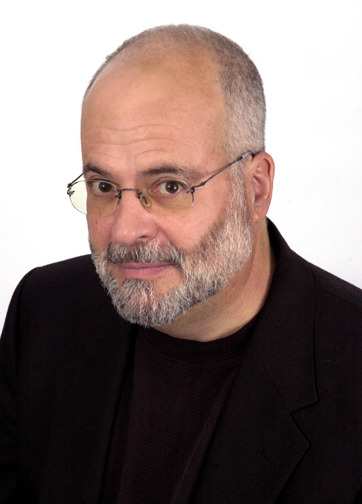 I was 11 when I had my first public performance.
My formal music studies began at Juilliard and continued at the University of Michigan, Bard College, and Princeton University. My teachers included David Epstein, George B. Wilson, Elie Yarden, Milton Babbitt and J. K. Randall.
I earned a PhD from Princeton, won prizes for my music, had pieces recorded and published, held teaching positions at Princeton and Columbia, and published scholarly articles on music theory and computer music.
From then on, though, my compositional career has followed an unconventional path. Exigent circumstances forced me into industry and business. Among other things, I built industrial robots, wrote financial software, and managed telecom projects.
I kept writing music, although not being in an academic environment made finding willing performers a challenge. Now retired, I compose full time. Despite obvious obstacles, Iíve managed to amass a sizeable and varied catalog.
Iíve written a bunch of a cappella choral music (including some 20 arrangements of Yiddish songs, many of which are in the Mark Zuckerman Yiddish Choral Series published by ECS), virtuoso music for solo instruments, chamber music, band music, and music for orchestra and string orchestra. I enjoy composing music for both professional and amateur performers ― especially student groups ― and for all kinds of audiences, from modern music aficionados to children.
I'm very proud to have been awarded a New Jersey State Council on the Arts Fellowship.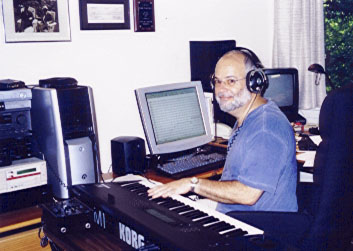 My choral music has achieved an international reputation with choruses and at festivals in The Netherlands, Great Britain, Canada, and Turkey as well as in the United States. Itís been performed and recorded by the Gregg Smith Singers, Chicago a Cappella, Volti, The Goldene Keyt Singers, the New Yiddish Chorale, The Workmanís Circle Chorus, and Di Goldene Keyt/The Yiddish Chorale.
My instrumental music has been recorded by the Rutgers University Wind Ensemble, the Rutgers University Symphony Band, the Chicago Brass Ensemble, the Nevsky String Quartet, the NJ Saxophone Quartet, Momenta, Tales and Scales, Ilya Itin, the Seattle Sinfonia, Peter Vinograde, Jai Jeffryes, and James Winn.
As a composer, I view myself as a classicist: I care about structure and clarity as much as I do feeling and expressiveness. I'm game for just about any musical circumstance. For the past few years, my inspiration comes primarily from calls for scores, i.e., performers looking for music. I've even gotten some performances that way.
I believe in advocating for the value of composers in society. I am a long-standing member of American Composers Alliance, the composers cooperative founded by Aaron Copland (among others) and served a a member of its board. I am currently president of the Composers Guild of New Jersey, a non-profit that commissions New Jersey composers and provides support for the performance and recording of their work.