Iíve been writing and playing music almost all my life.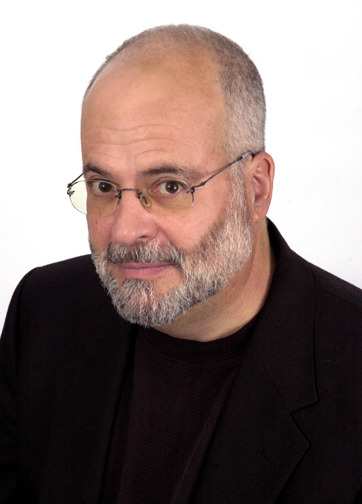 I was 11 when I had my first public performance.
My formal music studies began at Juilliard and continued at the University of Michigan, Bard College, and Princeton University. My teachers included David Epstein, George B. Wilson, Elie Yarden, Milton Babbitt and J. K. Randall.
I earned a PhD from Princeton, won prizes for my music, had pieces recorded and published, held teaching positions at Princeton and Columbia, and published scholarly articles on music theory and computer music.
For a while, I wrote exclusively 12-tone music. I still value the theoretical background I absorbed while at Princeton, and admire much of the 12-tone music written today. However, I found my most convincing personal expression after leaving academe in a new musical language I invented and developed that uses many sonorities from tonal music woven into structures found in atonal and twelve-tone music.
On occasion, I also write tonal music, especially for student ensembles. And who knows ― I may yet write some more 12-tone music.
I'm very proud to have been awarded a New Jersey State Council on the Arts Fellowship.
Iíve written a bunch of a cappella choral music (including some 20 arrangements of Yiddish songs), virtuoso music for solo instruments, chamber music, band music, and music for orchestra and string orchestra. I enjoy composing music for both professional and amateur performers ― especially student groups ― and for all kinds of audiences, from modern music aficionados to children.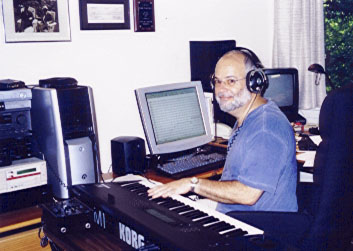 My choral music has achieved an international reputation with choruses and at festivals in The Netherlands, Great Britain, Canada, and Turkey as well as in the United States. Itís been performed and recorded by the Gregg Smith Singers, Chicago a Cappella, Volti, The Goldene Keyt Singers, the New Yiddish Chorale, The Workmanís Circle Chorus, and Di Goldene Keyt/The Yiddish Chorale.
My instrumental music has been recorded by the Rutgers University Wind Ensemble, the Rutgers University Symphony Band, the Chicago Brass Ensemble, the Nevsky String Quartet, the NJ Saxophone Quartet, Momenta, Tales and Scales, Ilya Itin, the Seattle Sinfonia, Peter Vinograde, Jai Jeffryes, and James Winn.